Welcome to Dynamics Early Intervention Program!

OT GoalBank
Description:
Dynamics OT GoalBank helps therapists target measureable and specific goals for their therapy sessions with children and adults.
Our user friendly OT GoalBank app is aimed to make therapists goal setting easy, measurable and accurate. When therapy starts it is crucial to target clear and achievable measurable goals. The goals are the building blocks for intervention and make sure that the therapy is goal directed and accurate to the child's needs and parental concerns. Targeted goals which are specific and individualised to the client will ensure that therapy sessions are beneficial and will achieve the desired results in the most efficient way.
This App allows the therapist the flexibility to add specifics to the goals and personalize it for each client such as: Child's name, age, date of goals targeted, the % in which the goal should be achieved and in which environment (e.g. in therapy session, at home, at school etc).
This App allows therapists to generate a report that can be printed to give to the parents as a plan for intervention. Additional goals can also be added if they do not appear in the pre-set goals. OT Goals includes over 560 goals both long and short term.
Parents also can use it to target goals for home intervention with their own children and this will give parents directions on how to work with their kids.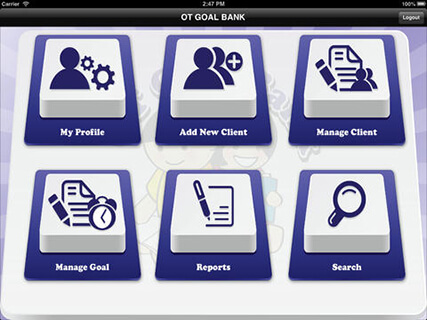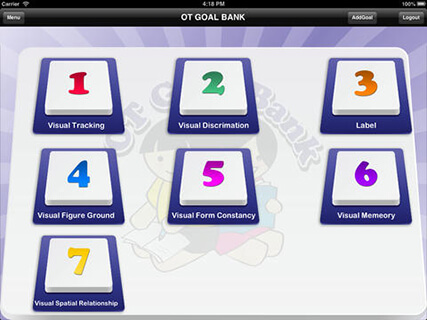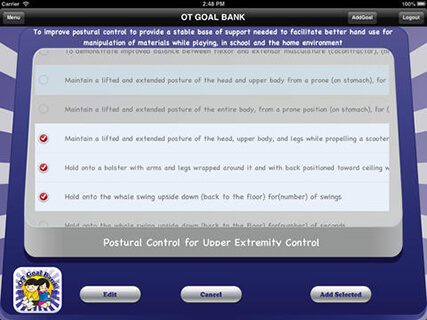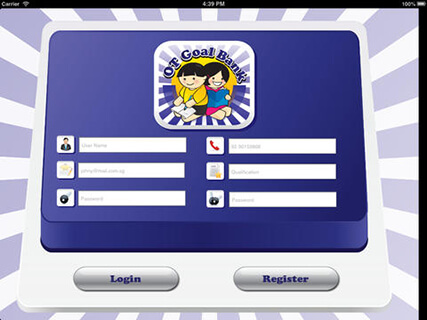 ---
Educational Apps