After School Care Program
After School Care Program

What is it?
The After School Program (ASP) is designed to care for the students in our safe and comfortable environment after their attendance in EIP. Students will be able to rest, learn and play in a controlled and familiar setting allowing parents ease of mind about their child's welfare and progress in a day care setting.
Our main concepts for the ASP in EIP(30 months to 7 years)
Teacher to child ratio of 1:4
Dynamics Approach intervention
Exploratory play and activity based learning
Bridging the gaps in child's developmental milestones
The weekly time table includes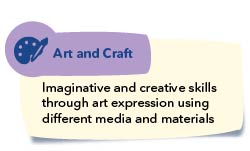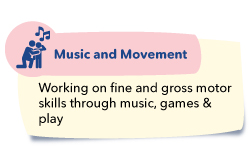 Dynamics After School Program Timetable
This is only an example of our timetable and activities may vary as required.
Time
Monday
Tuesday
Wednesday
Thursday
Friday
12.00 noon - 1.00 pm
Physical Play
Pretend Play
Dance & Move
Art & Play
Motor Play
1.00 pm - 2.00 pm
Lunch Time
2.00 pm- 3.30 pm
Rest/Nap Time
3.30 pm - 4.30 pm
Music
Fine Motor Activities
Gross Motor Play
Imaginary Play
Messy Play
Note:
Sessions are conducted by teachers only.
Lunch is to be brought from home. No nuts allowed.
No showering involved after rest/nap time. Teachers would change diapers, if necessary.
Outdoor Play will be at the Hip Kids Club Playground, Level 2 Forum Building
Parents may opt to fetch their child early from 4 pm onwards.
Parents may opt to have their child attend 1-to-1 individual therapy session and ask the therapist to collect the child from EIP centre.
---
Enquiry Form
Please enter your contact details and a short message below and we will endeavour to answer your query as soon as possible.