Special Support Program

What is it?
The Special Support Program (SSP) is an individualised intervention program that serves as an alternative to mainstream schooling.
In order to help children reach their potential, we have highly motivated and qualified Teachers, Speech Therapists and Occupational Therapists conducting group therapy sessions as part of our program.
Who is it for?
The SSP is designed for older children who require support levels that are not available in mainstream settings. Children in the SSP may have unique learning and behavioral challenges such as intellectual impairments, multiple learning difficulties, and/or Autism Spectrum Disorder diagnoses.
The SSP is appropriate for children who need extra support with academics, functional communication, social skills, and group readiness skills. Development opportunities are integrated into all aspects of our curriculum for optimal progress towards meeting their potential.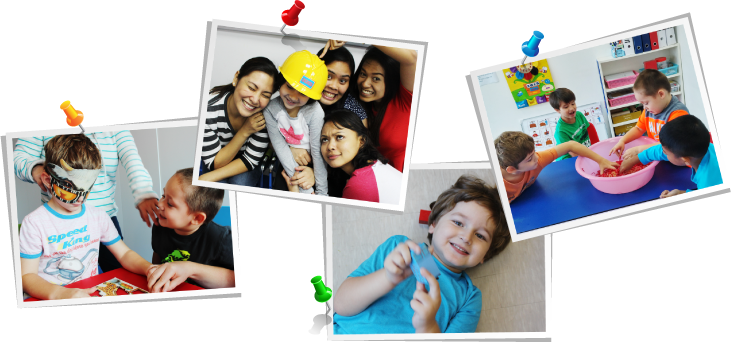 IEP for each child
As part of our individualised and multidisciplinary Dynamics Approach, each child will have their own unique Individual Education Plan (IEP) developed with our specialist Teachers, Occupational Therapists, and Speech and Language Therapists. This is to ensure that each child's unique strengths and challenges can be utilised and addressed to help reach their goals. An IEP will include goals related to;
Functional Communication skills
Expressive and Receptive Language skills
Group Readiness skills
Academic skills
Daily Living skills
Attention and Instructional skills
Fine Motor skills
Gross Motor skills
Social skills
How are we different?
Dynamics SSP offers an individualised and multidisciplinary Dynamics Approach with very small student to teacher ratios, as well as integrated Speech Therapy and Occupational Therapy. We have highly trained staff and on-site access to Speech and Language Therapists, Occupational Therapists, Psychologists, Educational Therapists and Specialist Teachers.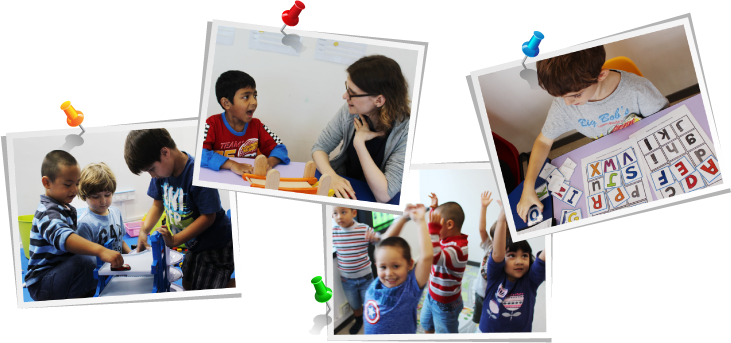 What would be next for my child?
The overall aim of the SRP is to support students to reach their individualized learning goals. We have a flexible program that is supportive of smooth transitioning into mainstream settings if applicable. We offer both part-time and full-time programs, and encourage progressing students to attend both the mainstream setting and EIP when they are ready.
Holistic approach
Often children with unique learning and behavioral challenges need multidisciplinary support from a number of professionals. At the SSP we ensure that there are positive working relationships with professionals from within Dynamics as well as our external affiliates. We endeavor to provide the best support for your child from a holistic approach.
The SPP runs 5-days a week with flexible options for 3 or 5-day attendance. Dynamics offer half-day and full-days programs listed below.
9:00am – 12:00pm (Half Day)
1:30pm – 4:30pm (Half Day)
9:00am – 2:00pm (Full Day)
For more information, or to talk with the Head of the Early Intervention Program, please do not hesitate to contact us by phone +65 6100 9235 or email at eip@dynamics.com.sg
---
Enquiry Form
Please enter your contact details and a short message below and we will endeavour to answer your query as soon as possible.